Clay County High School wins top honors in WVABCA statewide contest
CHARLESTON, WV - The West Virginia Alcohol Beverage Control Administration (WVABCA) is pleased to announce that Clay County High School is the first-place winner of the 9th annual NO School Spirits Public Service Announcement (PSA) contest. A total of 47 entries from over 350 students attending 29 middle schools and high schools across the state took part in the WVABCA's underage alcohol prevention and education program. Students created and submitted videos that address the dangers of underage drinking and drinking and driving.
WVABCA Commissioner Fred Wooton said, "Participation continues to grow each year. Our contest would not be possible without our sponsors and funding from State Farm@, National Alcohol Beverage Control Association (NABCA), Foundation for Advancing Alcohol Responsibility and the West Virginia Governor's Highway Safety Program."
An awards event is scheduled at Clay County High School on Wednesday, April 13th at 10:00 a.m. The entire Panthers student body will be joined by guests to present the $5,000 first-place award. In addition, "Certificates of Recognition " from Governor Justice will be awarded to the winning team. Governor Justice stated, "I am so proud of each and every student across West Virginia that participated in the contest. If these PSA's save just one student from drinking and driving, then it's worth it," Gov. Justice added. "Unfortunately, I will not be able to celebrate with the winning team at Clay County High School, but they should know that I recognize their hard work and I am proud of them for sharing this important message with their peers."
The PSA created by Clay County High School is currently airing on television and radio stations across the state this month and will also air in August as students return to school.
Additional 2021-2022 winning schools:
2nd Place — Lewis County High School - $2,500.00, 3rd Place -Shady Spring High School- $1,000.00, 4th Place — Tolsia High School- $750.00, and 5th Place - Tyler Consolidated High School - $750.00.
May 2 - 6
Teacher Appreciation Week
Wednesday, May 25th Time: TBA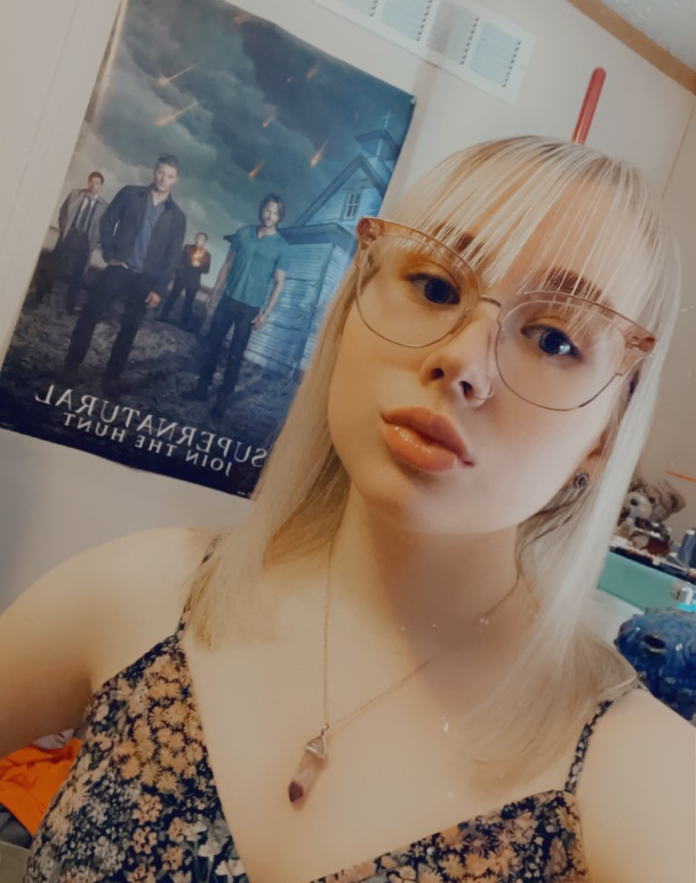 The Clay County High School student of the month for April is Madison Miller. Madison is the 18-year-old daughter of Thomas and Felecia Miller, and she is currently a senior at CCHS. Madison's favorite subjects in school this year are English and theater. She states that she has always had a love for reading, which she thinks is the main contributor of her fondness for English. She also enjoys writing essays and trying to interpret the meaning behind an author's work. In terms of her fondness for theater class, Madison says, "I have an absolute ball in theatre class. It's a way for me to express myself. I love to sing and dance and really put myself into a character I am playing." She states that she has had a passion for film and tv since she was young. "This is a way for me to kind of live that actress fantasy." Madison also loves the sense of camaraderie and friendship that comes with working alongside the other students/her castmates. In her spare time, Madison enjoys cooking and baking, reading, watching movies/tv, and relaxing with her dog. After high school, Madison plans to become a chef. She plans to get her general culinary education at WVU Tech and then later specialize in pastry and baking.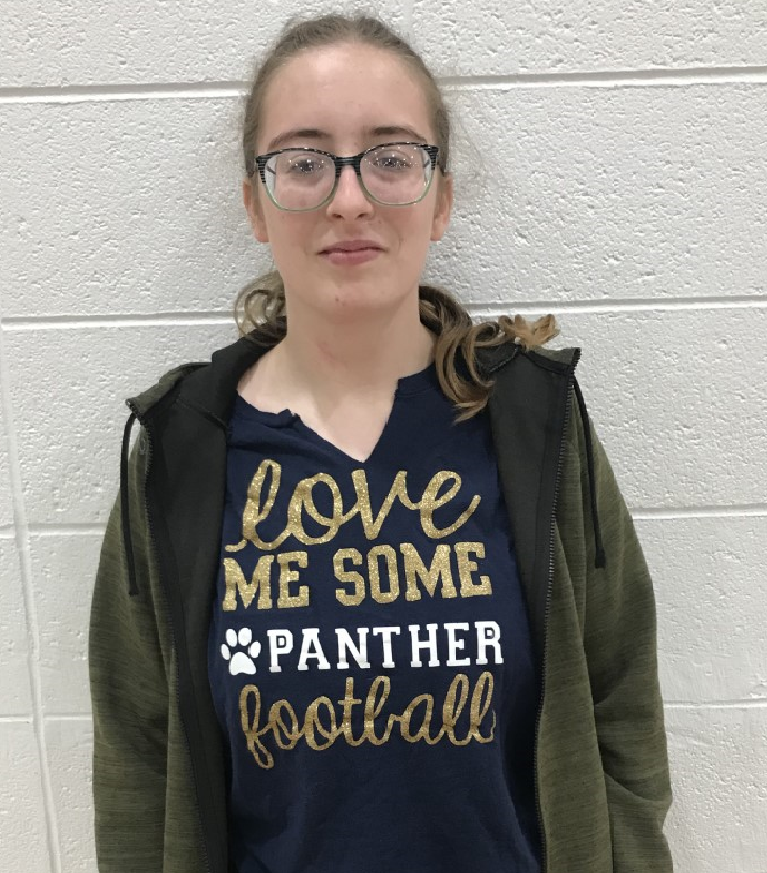 The Clay County High School Communities In Schools student of the month for April is Katie Ruff. Katie is the daughter of George and Vanessa-Hill Ruff, and she is currently a freshman at CCHS. Katie's favorite subject in school this year is history because she thinks Mr. Starcher is the best, and because he is a really good and helpful person. In her free time, Katie enjoys sleeping, playing football, and watching movies and tv. After high school, Katie plans to start a babysitting business!