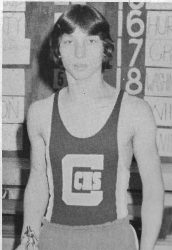 Jonathan graduated from Clay High in 1981 and competed on the wrestling team all four years. He was the state high school wrestling champion in his weigh division in 1980 and 1981. From 1987 to 1994, he was the head wrestling coach at Toledo, Ohio Central Catholic and then at Mount Vernon, Ohio High School for 22 years. His teams won 11 conference titles. From 1997 to 2016, he directed Team Ohio, high school wrestlers that represent the state at the National Junior Olympics. His team won the Junior Olympic National Tournament two times and finished runner-up five times. He was Coach of the Year in Ohio's Capital Conference 10 times. In 2006 he was the Coach of the Year in the central district, and the Ohio State Division I State Coach of the Year in 2013. Jonathan passed away in 2016.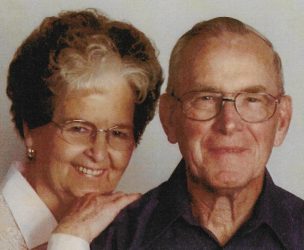 From 1995 to 2005, before every home game, Greta Legg Brown and Otto Brown fed the football team coaches, cheerleaders, students, teachers, parents, and supporters. As many as 125 people were fed, and they even prepared take out trays for sick, needy, and elderly neighbors. It took nearly a week to prepare the food. Otto peeled a bushel of potatoes, and Greta cooked for nearly 24 hours. Otto was with the Army Engineers during the Korean War and afterwards a barber for over 50 years. He was a member of the school board for 25 years, worked for the Clay Ambulance Service, was a VFW service officer, and was a scoutmaster. Greta was the longtime postmaster at Fola Besides operating her formal wear business.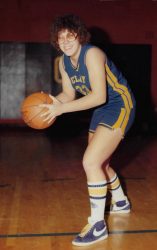 Sandra graduated from Clay County High in 1979. She was twice a first team all-state basketball player averaging over twenty points a game, and was a member of the only undefeated regular season team at Clay High. She went on to play basketball for Alderson Broaddus University, averaging over 21 points a game. She became the women's basketball all-time leader scorer in the West Virginia Intercollegiate Athletic Conference. She was named to the Third-Team All-American. She was named to the female all-American Team, thus becoming A-B's first female All-American. She was also the District 28 player of the Year. Sandra was inducted into the Alderson Broaddus Hall of Fame in 1992. After graduating from A-B, Sandra graduated from the West Virginia School of Osteopathic Medicine, and was a physician in the Cleveland, Ohio are for over 22 years. Sandra passed away in June of 2017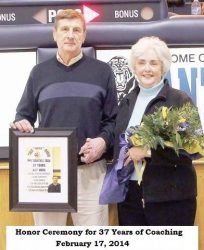 Coach Davis graduated from Clay County High in 1958 and West Virginia Institute of Technology in 1962. He played football at Clay High and basketball at Clay High and WV tech. He was a basketball coach and assistant football coach for 37 years, and the athletic director for 12 years at Clay High. He accumulated 417 wins during his basketball, coaching career, nine sectional tournament championships, and twice went to the state championship tournament. He was the New River Valley Conference coach of the year three times, a West Virginia regional coach of the year two times, and the West Virginia high school coach of the year in 1997. Coach Davis retired in 2005.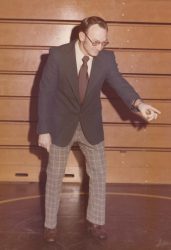 Coach Stover graduated from Clay County High in 1955 where he played on the football, basketball, and baseball teams. He went on to Marshall College and participated on the wrestling team, graduating in 1958. He started his teaching and coaching career at Widen High School in 1958 then moved to Clay High in 1964. At Clay High he was a teacher , coach, and athletic Director. He was the Assistant Principal for 14 years. At one time he coached the baseball, football, and wrestling teams at the same time. He started the wrestling program at Clay High in 1967 which produced 10 state champions. In 1979, and 1980, he was chosen as AA wrestling coach of the year. In 1988 he was chosen Regional Coach of the Year. Coach Stover retired in 1989, but returned in 1990 to keep the wrestling program going. At this time, he still assists with the Clay High  wrestling team. The Bob Stover Classic Wrestling Tournament is held each year with several West Virginia teams competing. In 20004 Coach Stover was inducted in the National Wrestling Hall of Fame