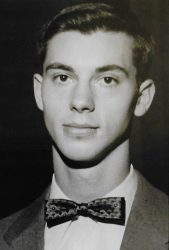 Mark is a 1959 Clay County High School graduate. He was a four-year participant in the basketball program. As a freshman, he set the single year school scoring record. At 6'3 and 1/2" with superior athletic ability, he was a commanding presence under the basket and usually the leading rebounder and scorer for the team, averaging around 20 points a game. He was voted Mr. Junior, Mr. Tiskelwah, and the best basketball player by his classmates. He was offered a four-year basketball scholarship by Morris Harvey College (Now the University of Charleston). After high school, mark was first employed by Owen Illinois in Charleston then ADT in California. In 1964 he was employed by Kaiser Aluminum in Ravenswood, which was later bought by Pechiney Rolled Products. Mark retired in 2000 from Pechiney.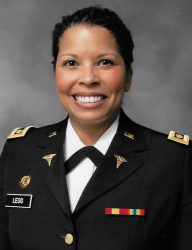 Dr. Legg graduated from Clay County High in 1999. She was a four-year starter on the basketball team, scoring 1519 points. She was first all-state for two years. Dr. Legg was the MVP in the West Virginia state championship AAU teams from 1992, through 1997. Dr. Legg is a 2007 West Virginia University graduate in dental surgery. She completed a three year residency at the University of Florida College of Dentistry School of prosthodontics from West Virginia. Dr. Legg currently practices prosthodontics in New York City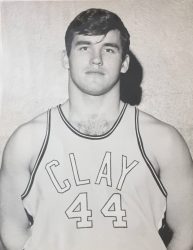 J.R. graduated from Clay County High in 1999. He participated on the football team and was voted the school's best player. He was also a starting basketball player, and was on the baseball team, being voted one of the school's two best players. But it was in football that he had excelled as a fullback, rushing for 1359 yards in his senior year for an average of 134 yards per game, and leading his team to eight wins a record season for Clay High. He was a New River Valley All-Conference player. He was awarded a scholarship to Glenville State College and played as a linebacker for one season. He was given a tryout by the Washington Redskins professional football team. In 1977 J.R. became a licensed minister at the Maysel Baptist Church. He has also severed as a Missionary Baptist Church Pastor at Duck, WV, Elizabethtown, WV and Lexington, TN. Since the year 2000, he has been a pastor for the Becker Driver Missionary Baptist Church in Louisville, Kentucky.
Mary Scott Ramsey
Mary graduated from Clay High in 1974, where she played basketball for three years and was voted the school's best player. She was on the track team for two years, played in the band all four years, and was in the National Honor Society. She graduated from West Virginia University in 1978, and played on the basketball and softball teams. In 1979 she became a Health and PE teacher at Clay High and assistant girls' basketball coach. She started the girls' softball program in the early 1980's, was head coach for 25 years, winning six sectional titles and one regional title. In 1981 she became the girls head basketball coach for 34 years. Her teams won 16 sectional titles, went to 10 state tournaments, reaching the semifinals three times. She was awarded the Regional Coach of the Year, Little Kanawha Conference Girls' Coach of the Year, National Federation of Coaches Active Coaching Award, WV Girls, Basketball Coach of the Year, and LKC Softball Coach of the Year. Coach Ramsey also served on multiple WVSSAC and regional coaching committees. In 2015, she became Athletic Director's at CCHS. She is a member of the WV Athletic Director's Association and serves on multiple committees within the WVADA and WVSSAC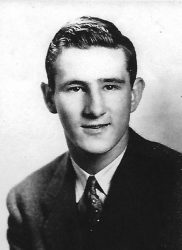 Deacon graduated from Clay County High in 1943. He played football and basketball for four years, and was captain of both teams his senior year.  He was the sports editor for the school newspaper, The Tattler. He was offered athletic scholarships to both Glenville State and Morris Harvey College but chose to join the U.S. Army Air Corps. He served as a ball turret gunner on a B-24 bomber, and completed 24 combat missions flying from airfields in Italy. When Deacon returned from the war, he worked in the Charleston area for Gravely Tractors and Union Carbide Corporation, from where he is now retired. He became a Mason and a member of the Beni Kedem Shriners, holding several offices. He was instrumental in raising money to support the Shriner's Children's Hospital. He is currently serving as chaplain fir the Shriners. Deacon now resides in ST. Albans.