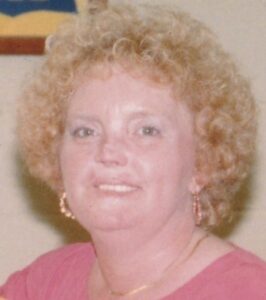 Charlene Mae Boggs was a Clay County High school Graduate. She was in the Pep Club and Worked of the Float Committee for three years. After Graduation she attended the West Virginia Rehabilitation Center. In 1996 she went to work for the west Virginia Tax Department and remained there until she passed away in 1998. Charlene contributed to Clay High School athletics in many, many ways. She worked hours and hours to raise funds for providing students with uniforms and to raise activities. She helped the ramp fund raising dinners, she worked in the concession stands, she carried drinks to the football practice field, she gave her support to teams at most home games and many away games. Charlene was there to help in any way she could with every Clay County High School athletic endeavor. She was also a long-time member and secretary of the O.K. Wilfong Athletic Boosters. A scholarship in her name was started in 1998 to be awarded yearly to an athlete who is a model student.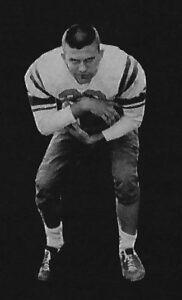 Emmet was a 1957 graduate of Clay County High School and played football for three years. As a junior and senior he was a strong, fast running back, a great receiver, and all-conference his four years and selected for the all team his senior year. After graduating in 1961 he received the Frank Montrose Award, given by the school to an outstanding athlete, scholar, leader, and school from 1961 to 1962. Then from 1962 until 1970 he was with the West Virginia  Health and Welfare Department in Charleston. During this period, emmett obtained a Masters of Public Health at the University of North Carolina in 1966. In 1970 he went to Delaware as a Director in county and state health departments. From 1974 until 1991, he was with the Delaware Technical & Community College, retiring as Dean of Administrative Services. Emmett passed away in 2006.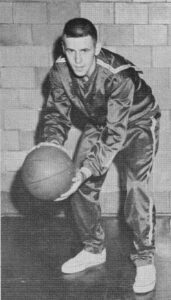 Jim is a 1959 Clay High graduate and was a first-string point guard for three years. He played with class and grace and averaged around 20 points per game, once scoring 32, official records being lost in the 1969 high school fire. Jim was selected for the all-conference team his junior and senior years and was honorable mention All-State. Jim went to work in 1959 with United Utilities in West Virginia in 1965. He then went to Weaverville, North Carolina in 1967 to work for Western Carolina Telephone Company as a service supervisor, advancing to Eastern District Manager with Contel of West Virginia. Jim retired in 1993 and still resides in St. Marys.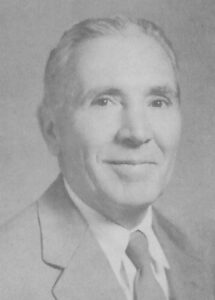 Ota Knox Wilfong, Jr, was undoubtedly one of the most beloved figures to ever grace the hallways and classrooms of Clay County High School. He was born and raise in Gilmer County and came in 1934 to teach at Clay High. Mr. Wilfong's contribution to Clay County High School athletics was his unwavering support for every team at all times. He could always be seen at games rooting on the Panthers, win or lose. The Athletic Booster's Club was renamed after him. His unique background as a teacher, coach, and World War 1 veteran prepared him to become the man referred to as "The Spirit of Clay High School." He enlisted in the army in 1918 and served in administration until the war's end. He played on the Glenville State Normal School 1921 state basketball championship team. He was a teacher and basketball coach at Littleton High School in Wetzel County, then at Sand Fork High School where his team was the 1934 Central West Virginia State Champion. He retired in 1963 and then served for three years as Assistant Superintendent of Clay County Schools. He was named the 1987 Retired Coach of the Year by the West Virginia Athletic Coaches Association. Mr. Wilfong passed in 1992.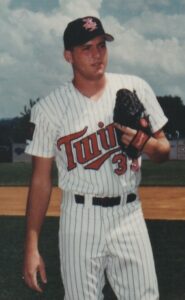 Robert is a 1992 Clay County High School graduate. He was outstanding as quarterback on the football team and pitcher on the baseball team, and wad a 1,000-point scorer on the basketball team, averaging 28.5 points and 10 rebounds per game his senior year. He was voted by his classmates as the school's best football and best baseball player. he was first string New River Valley Conference, and special honorable mention all-state in each sport. Robert went to West Virginia State University where he was a pitcher on their baseball team for three years. In 1994 their team was 30-12 and went to the NAIA Mid-East Regional tournament. The team was 34-10 in 1995. Robert was drafted by the Minnesota Twins in 1995 and played for their Elizabethton, Tennessee team in the Appalachian Rookie League. He went to the Cincinnati Reds organization in 1997. Robert left professional baseball in 1998 and now resides in the Procious area.