Clay County's Own Marching Band
 Clay County's High School has its' own Band page now! For good reason too, as our school's band works as hard as they can to entertain others with a variety of instruments. The band can mostly be found at games, but feel free to listen to them play at other sorts of events, like parades and games! When it comes to playing music, our band is the best in the state!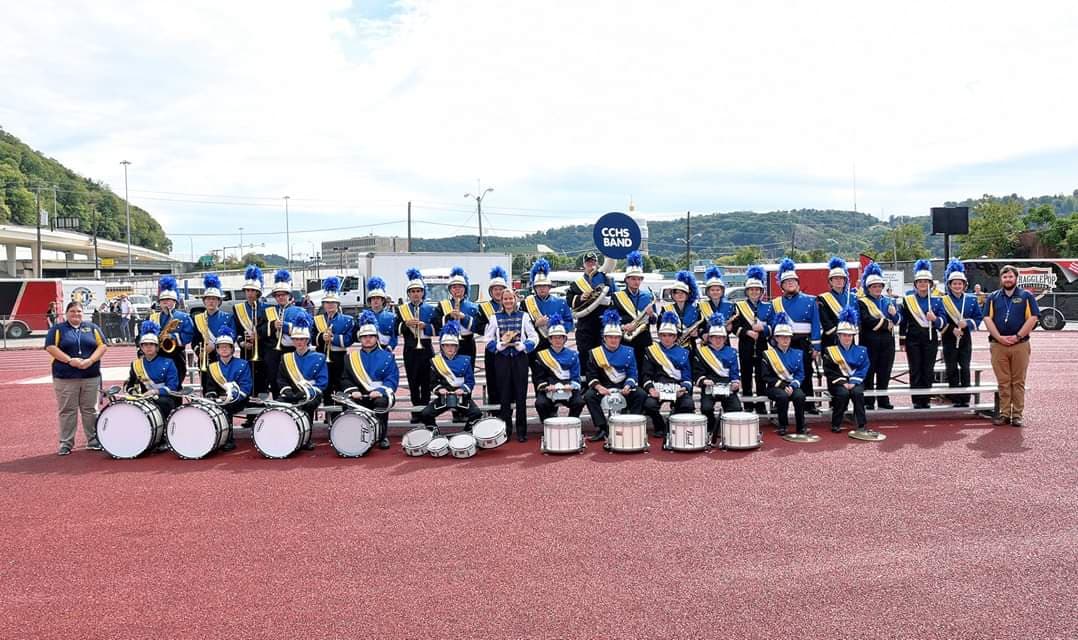 2019-2020 Marching Band in Charleston
Band Pictures
Our school has a long and extensive history, dating back to around 1973! This also includes our band, and all of the tribulations and triumphs leading up to our current year! Our current band teacher (as of 2020) is Morgan Dolly, who does an amazing job conducting the rest of the band members. While our history of this specific class is complex to sum up, we can focus on the present! Here are the current band members, and we hope that the future will be great for them!