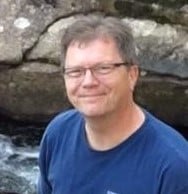 Rusty had an outstanding athletic career at Clay High. He was a three-year starter on the football team, recording 60 career receptions for over 700 yards and averaging 43 yards per punt his senior year. He was named 1st team all-conference his junior and senior years, West Virginia All-Southern 2nd team his junior year and 1st team his senior year, AA 2nd team all-state his junior year, and AA 1st team all-state his senior year. He was the very first player from Clay High to be named to the all-state team.  
Rusty was also a three-year starter on the basketball team, averaging 17 points per game his senior year and was named to the all-conference first team. 
On the baseball team he pitched and played first-base. In his final season, he had a .325 batting average, registered 30+ strike outs as a pitcher, and was named to the all-conference team. 
After graduation in 1977, Rusty enrolled at Glenville State where he played for one year on their football team.  
Rusty became a career educator and served many years as a coach for Clay Middle School and Clay High School. He was the Director of Special Education for Upshur County and Carroll County, Maryland. He is now the principal at Braxton County Middle School.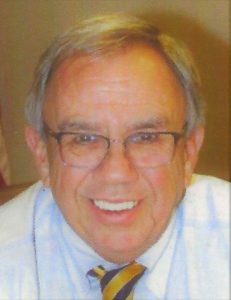 Dusty graduated in 1969 and played on the basketball, football, and track teams all four years. He was a quarterback his junior year and a halfback his senior year, scoring 16 touchdowns and rushing for 900 yards. He was selected as a 1st team New River Valley Conference player in both basketball and football and honorable mention all-state in basketball. 
He was a force on the basketball team that finished 19-1, the most successful regular season ever and a remarkable accomplishment. In mid-season Clay High burned down, the gymnasium damaged, and all equipment and records lost. For the remainder of the season the team traveled to Hoover High School to practice and play their home games, wearing donated maroon uniforms.  
Dusty attended Glenville State College for one year and then enlisted in the United States Army, serving for three years and becoming a military policeman.  
Following military service Dusty became a West Virginia State Policeman, serving for 22 years in Mercer, Raleigh, and Wyoming Counties. He retired in Wyoming County in 1998 as a sergeant. When stationed at Princeton, he was a member of Governor Rockefeller's security detail. While a state policeman, he attended Bluefield State College graduating there in 1994.  
In 2000 he was elected as a magistrate in Raleigh County and reelected for five successive terms, now serving his 20th year. He attends church regularly and serves in various positions.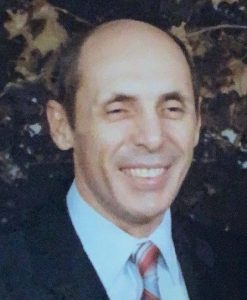 Kent excelled in football, basketball, and baseball at Clay High. He was voted by his classmates as the best basketball and football player, the best all-around athlete, and the most popular boy. He was the starting quarterback as a sophomore, a halfback the next two years, and captain of the team as a senior. He was also the extra point kicker. He had exceptional speed but also ran with power. To quote a 1949 Charleston Daily Mail article, "Many of the better high school athletes aren't large. To this mighty mite list add Kent Reed of Clay who scored 44 points in the short span of two games. The 140-pound Panther not only runs through small holes and is fast, but he often bangs right over them when trapped." In Kent's last game, according to the Tiskelwah, "the Panthers were upset by the Gassaway Elks. The game was played in a sea of mud." There was a story that Gassaway's coach had the fire department hose the field to slow down Kent. On the basketball court, he capped his career with a team leading 395 points and shattered the Clay High single game scoring record with 38 points. He was named to the sectional all-tournament team.  
After graduating in 1950, Kent enrolled at Marshall College where he participated on the football team. After a season ending injury, he transferred to Glenville State and played on the basketball team.  
Kent was employed by the Charleston Gazette for six years and the Baltimore Sun for 32 years as a typesetter and linotype operator. He was active in the International Typographical Union. Kent passed away in 2001.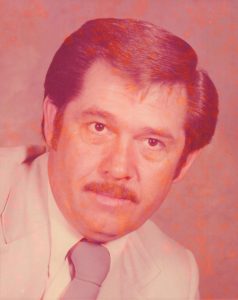 Bud graduated from Clay High in 1954 where he participated on the football, basketball, and baseball teams. He was the quarterback captain on the football team, and a pitcher on the baseball team.  
It was on the basketball court that Bud excelled with an extremely accurate jump shot and two-hand set shot. In his senior season he led the team to a 16-5 season, scoring 378 points for an average of 18.2 points per game. He was also a superior defensive player with exceptional quickness, often flicking the ball away toward his basket, then racing to retrieve it and score. His senior team lost to Charleston High by only six points in the sectional tournament and Bud was named all-tournament.  
He was voted by his classmates as the school's best football and basketball player. While attending Clay High, Bud coached and mentored the Clay Elementary School basketball team. 
Bud relocated to Lakeland, Florida in 1955 where he became a successful real estate businessman and owner of an insurance agency. Bud passed away in 2006.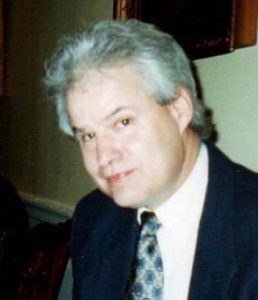 Rick graduated from Doddridge County High School in 1969 as the Salutatorian. He attended West Virginia University and graduated from Salem College. He began teaching in Ritchie County in 1975, then in Doddridge County from 1976 to 1998. He was an assistant and head basketball coach at Doddridge County High. He came to Clay County High in 1998 to teach and coach.  
He was a friend and a mentor to his players, with a special ability to explain golf and the golf swing in an easy-to-understand way. With no golf course in Clay County, his team drove an hour to use a driving range and 30 minutes to play golf. His 2005 team won the regional championship and placed 5th in the state tournament. Two players on a later team also went to the state tournament and one player was named to the all-state team. He also coached the 9th grade basketball team and the summer travel ball team. 
Rick created a drug abuse program at Doddridge County High, was a Clay County Teacher of Excellence, and a West Virginia representative at a Science Education for Public Understanding Program. He was the 1975 West Virginia Environmental Science Teacher of the Year and the 1999 West Virginia Outstanding Biology Teacher of the Year. His Clay High 10th grade science class had the highest WESTEST 2004 scores. Rick passed away in 2019.